Management and Administration of Approved Loans

Management and Administration of Approved Loans
For any questions regarding an existing loan: 514-312-3084
We are a microloan company that lends to individuals who have difficulty borrowing funds elsewhere. In the vast majority of cases, these are people who generally have a bad credit history and to whom mainstream financial institutions have said no. Often, to dismiss them politely, these institutions will say to the client: "find a good endorser and come back to see us!" This attitude has created a demand for endorsement services, which has given rise to the industry of companies specializing in loan guarantees.
The high risk associated with the clientele we serve requires that we take special precautions in terms of documenting the files. Another important constraint is our determination to respect the rules imposed by the Office de la protection du consommateur: it is financially impossible to respect the interest rate limits imposed by the OPC while at the same time bearing the inevitable bad debts which are characteristic of our market. This is why a consumer who comes to us with a certificate of endorsement issued by a recognized guarantor will be immediately accepted. We favour guarantors who are members of the Association des microprêteurs du Québec, because they comply with a thorough code of ethics. However, we will not turn down a borrower who applies with another credible guarantor, or even without any guarantee if the client has an excellent credit history.
Our interest rates are those permitted by law and are representative of the risk incurred. They are comparable to the rates charged by credit card issuers, mainly credit cards issued by major department stores.
The protection of our clients' data is extremely important to us. We have formal methods of compliance management and assessment, applied by professionals in accounting, law, server management and information technology.
To ensure data security, we have already adopted methods and assumed the responsibilities indicated in Bill 64. This bill aims to modernize the legislative provisions relating to the protection of personal information by making them more stringent than they currently are. We have made the choice to comply with it now. We understand that the data to which we have access is very sensitive, and we act accordingly.
Processing and Conservation
of Our Clients' Data
Security is very important to us. We therefore chose a data centre where access is controlled by an SAS, an ID card with a chip and human validation. Located in Drummondville and Montreal, we ensure that our clients' data remains on Canadian soil. This data centre adheres to the Tier 3 standard, which places it just below the military rank in terms of its availability rate and its level of redundancy. This is the highest level of security currently available for civilian applications. It is what is offered to banks, insurance companies and other financial institutions.
A team of dedicated professionals with the following certifications: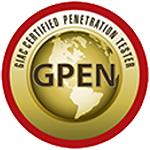 GIAC Certified Penetration Tester (GPEN)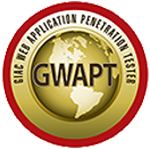 GIAC Web Application Penetration Tester (GWAPT)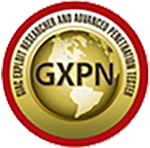 GIAC Exploit Researcher and Advanced Penetration Tester (GXPN)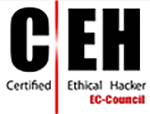 Certified Ethical Hacking (CEH)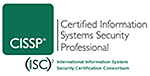 Certified Information Systems Security Professionnal (CISSP)
The market we do business with is unique, but we believe that all of our clients deserve respect and pride. We want to be there for them, and we're committed to helping them meet their financial commitments, while respecting their budget. This is why we're flexible, attentive and empathetic when our clients ask us for flexibility. We never refuse a reasonable request from a client who demonstrates financial responsibility.
Information about our Loans
Who are we?
Gestion Multi-Finance is a company that MANAGES AND ADMINISTERS loans that have been analyzed and guaranteed by guarantors it has approved. These guarantors are generally members of the Association des microprêteurs du Québec, et and they are able to help consumers who have non-existent or poor credit records. Our goal is to help these clients establish good consumer loan habits.
What are the loan amounts?
Loans range from $ 300 to $1,000 and have a repayment period of 12 to 16 weeks. We make repayments coincide with the client's pay period.
What are the interest rates?
The interest rates charged comply with the provisions of the Office de la protection du consommateur.
Flexibility
Our contracts provide for the possibility of postponing or reducing the amounts on reimbursements, subject to certain conditions being met.
Reimbursement in 12 to 16 weeks

Gestion Multi-Finance
1320 Denison Ouest, Office 204
St-Alphonse-de-Granby (Quebec) J0E 2A0
514-312-3084
© All rights reserved
Gestion Multi-Finance